Oven-Baked Spinach Chips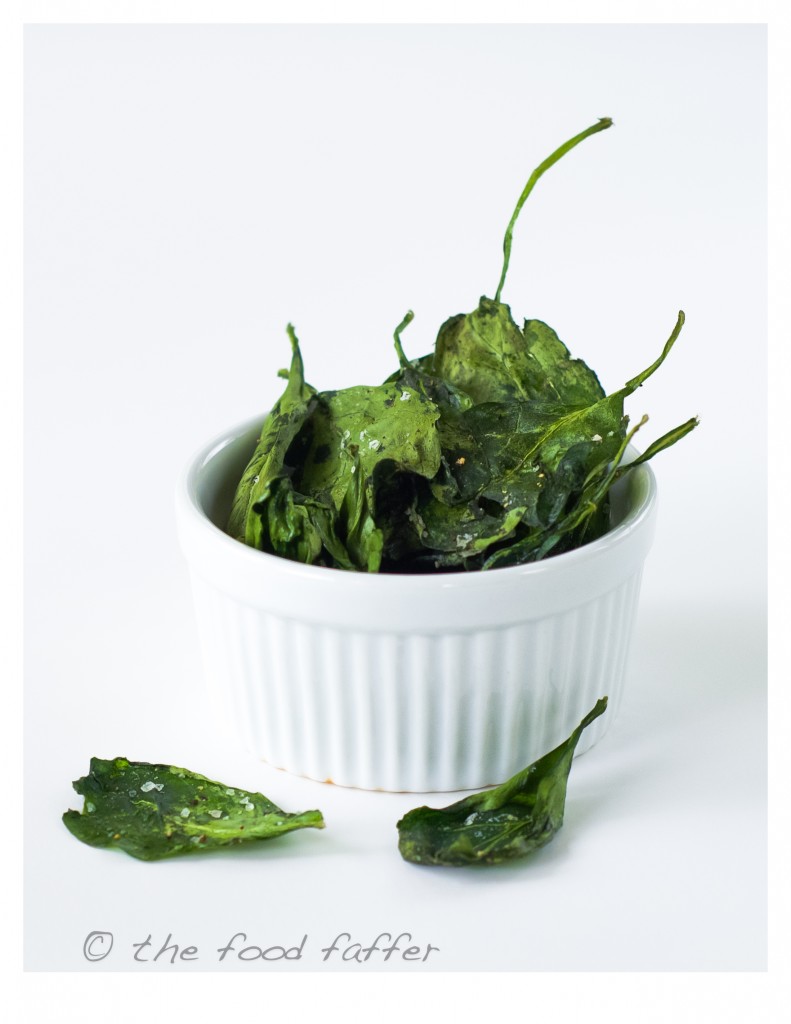 I had Travis and Mackenzie over for crêpes at the weekend. We laid out a variety of fillings, including my favorite palate cleanser of lemon and sugar, and chomped our way through maybe twenty of the things. Yum!! One of the items left over from the feast was fresh baby spinach… and when Travis said he was leaving it here for me to use, I had a fleeting thought that I might try my hand at making chips out of it. So I did!!
Talk about easy. And scrumptious. I kept these simple, seasoning them with salt and pepper… but you can go to town and flavor them however you like: herbs, garlic powder, red pepper flakes, garam masala, parmesan cheese, blah blah blah.
There's really not much to it, so here we go…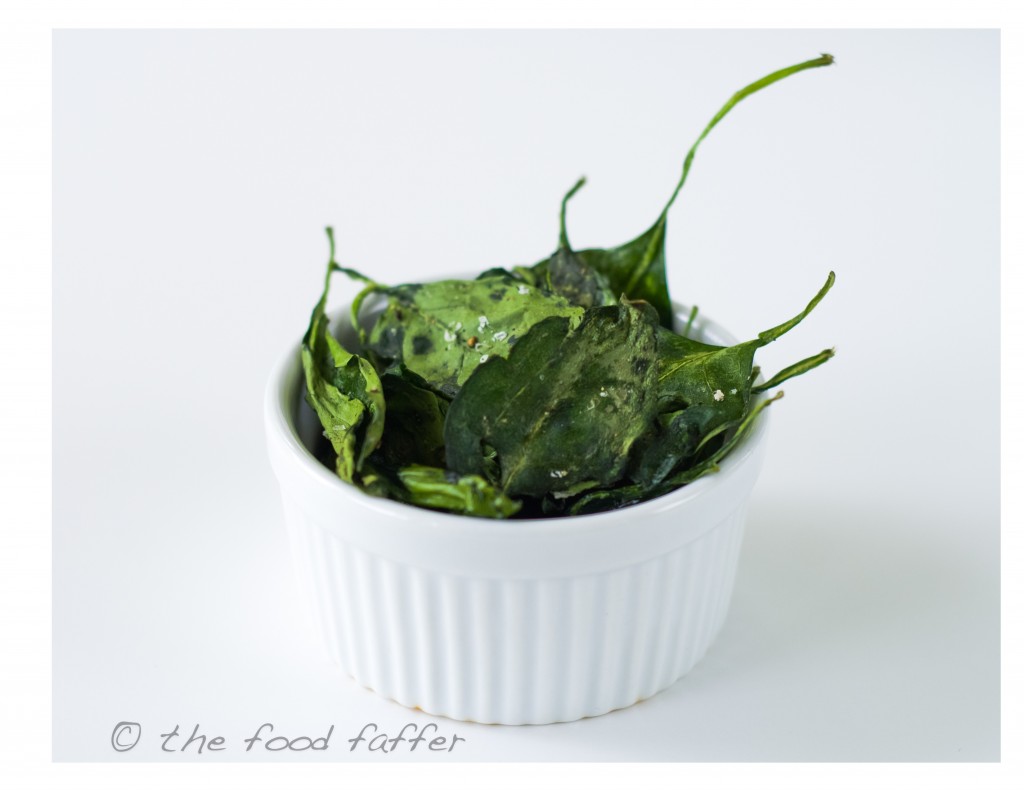 Oven-Baked Spinach Chips
fresh baby spinach leaves, rinsed and shaken/patted dry
oil of choice (I used sunflower oil, because it's what I had within reach)
sea salt and fresh black pepper
Pre-heat the oven to 250ºF.
Place the spinach into a large bowl and toss with the oil. (Please be aware that a little oil goes a long way. I had one cookie-sheet's worth of spinach leaves, and 1 dessert spoon of oil was more than enough!!)
Lay the spinach leaves out in a single layer on a cookie sheet lined with parchment paper. (If you have non-stick foil, that may or may not work here. But the leaves will definitely stick to regular foil and to a naked cookie sheet.)
Sprinkle with sea salt and fresh black pepper.
Bake for 15 minutes, and then check them every 5 minutes after that until they are crispy (mine took around 30 mins).
Allow to cool, then enjoy. Then make some more because you'll be shocked at how quickly they melt in your mouth and vanish "just like that"!!