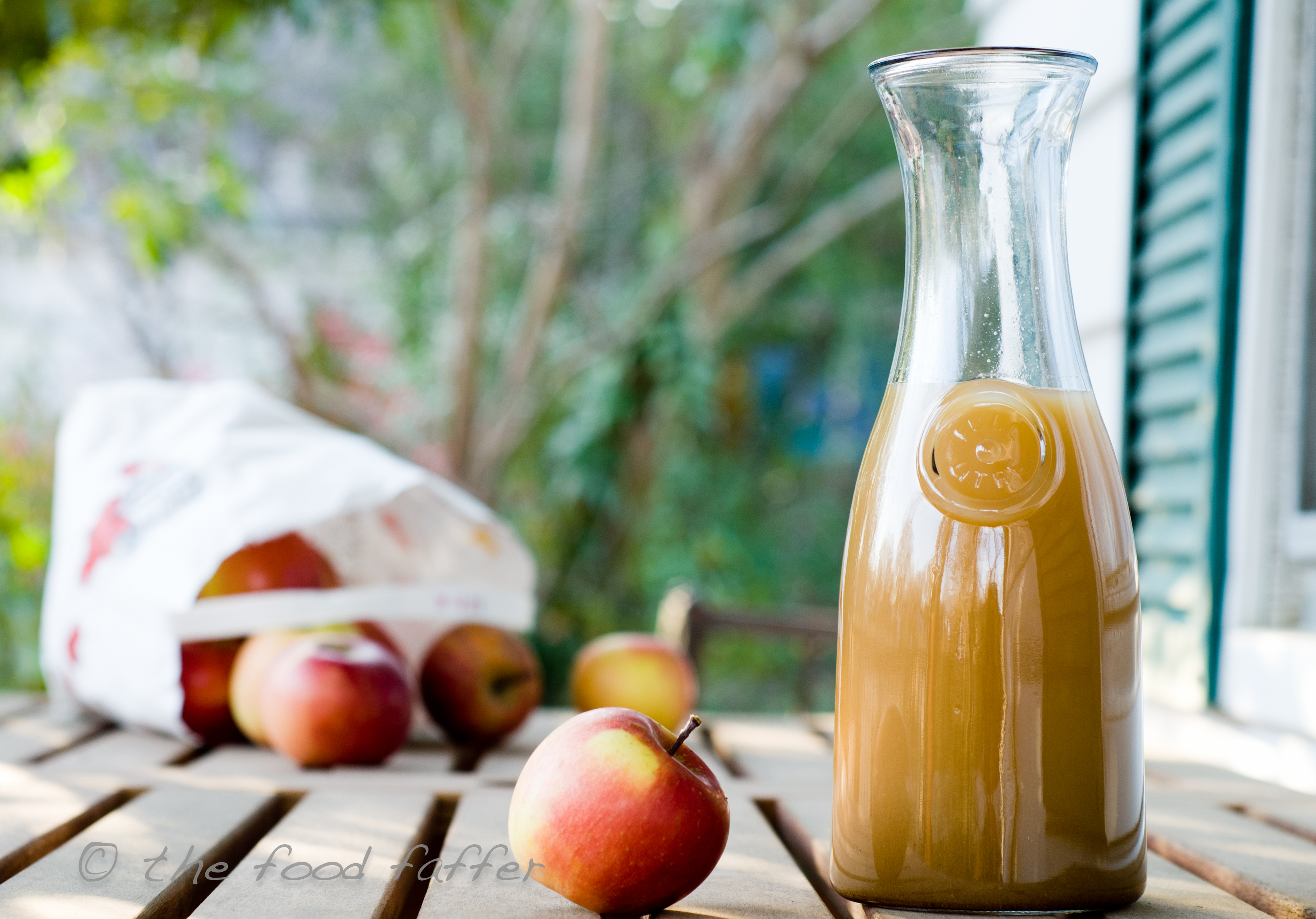 I must do better with my blog.
I must do better with my blog.
I must do better with my blog.
I must do better with my blog.
I must do better with my blog.
I must do better with my blog.
Hi!! I know, I know… it's been eons since I've posted. Sorry. It's been a hectic 7 months. It all started going slack back in the summer when I went full-time with my job and any "spare time" became a rarity. Then we got new laptops… which is a FABulous thing, obviously… but my photo software wouldn't transfer and then I got into all sorts of shenanigans with Adobe (imagine that!!)… blah blah blah. Anyway, I could throw out some incredible reasons for my silence… but I'll spare you. Just know that I'm back and I'll try to do better this time!! 😀
I thought I'd launch back into things by sharing my apple cider recipe that people keep asking me for. Now, I must confess, I don't really like hot drinks. Apart from mulled wine. Of course. But I can't stand coffee. And even as a Brit, I don't touch tea (sorry to burst anyone's bubbles of stereotyping!!). Hot chocolate is nice if I'm in the mood for it, but I find it so sweet. I tend to feel a little gross after downing a mug of the stuff. So, in these cold, wintery months I need something that tickles my taste buds. OK, so I realize that a lot of us reading this aren't necessarily experiencing a cold winter – it's in the 70s outside here in Memphis and it's still February!!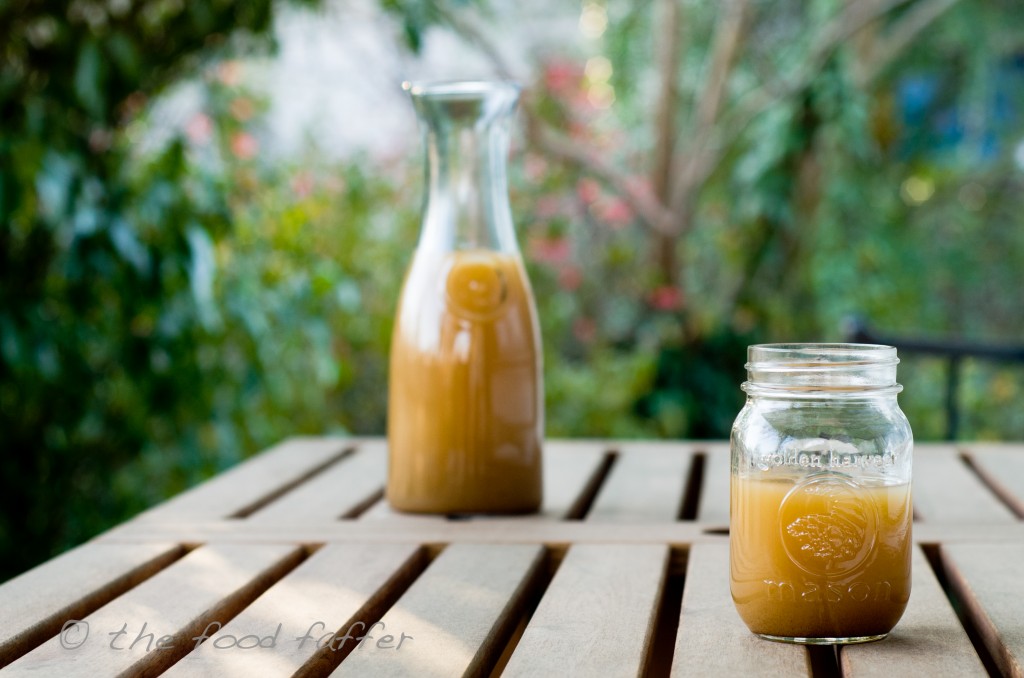 But we have had a handful of cold mornings… honest!! So, hot cider has become my breakfast staple these days. Partly to warm me up in the mornings. But mostly out of sheer laziness!! I can put it in the microwave for a couple of minutes, take it in the car with me and drink it at my desk (yes, I have to wait AGES for it to cool a little!!).
Over the years I've spent here in the US, I've tried all sorts of cider products. I have a fundamental problem with the shop-bought varieties, actually two fundamental problems: 1) they're too sweet, and 2) this country's total obsession with cinnamon. Wherever there are apples, there's cinnamon. And cider seems to be no exception. In fact, the cinnamon has a more prominent position in the flavor hierarchy than the apples when it comes to hot apple cider!! Maybe the drink should be re-named? "Cinnamon Cider". "Hot Cinnamon Drink with a hint of Apple". Anyway, I digress…
Since there are so few ingredients in this drink, you really do notice the difference when you use good quality juice. For the apple juice, make sure you use cloudy or unfiltered juice. None of that translucent stuff that looks like unhealthy pee. Not good. I often use Simply Apple, just because it's easy to get at the local store and because I know it has a strong apple flavor that can stand up to the other ingredients. But I also love those big 1 gallon glass jugs with unfiltered "apple cider" in them. Just make sure it doesn't have anything added to it already (ie. spices or sugar). The orange juice I use tends to be Simply Orange – again, it's so convenient and actually tastes like oranges. I buy the "medium pulp" version. "No pulp" seems wrong to me… after all, it's from an orange for goodness sake!! "High pulp" is fine, but I just don't like that amount of "bits" floating around my hot apple cider. (Having said all that, you could just juice your own fruit. I have no doubt this would make an incredible version of the drink. However, I make so much of this stuff, it would cost me a fortune in fresh fruit!!)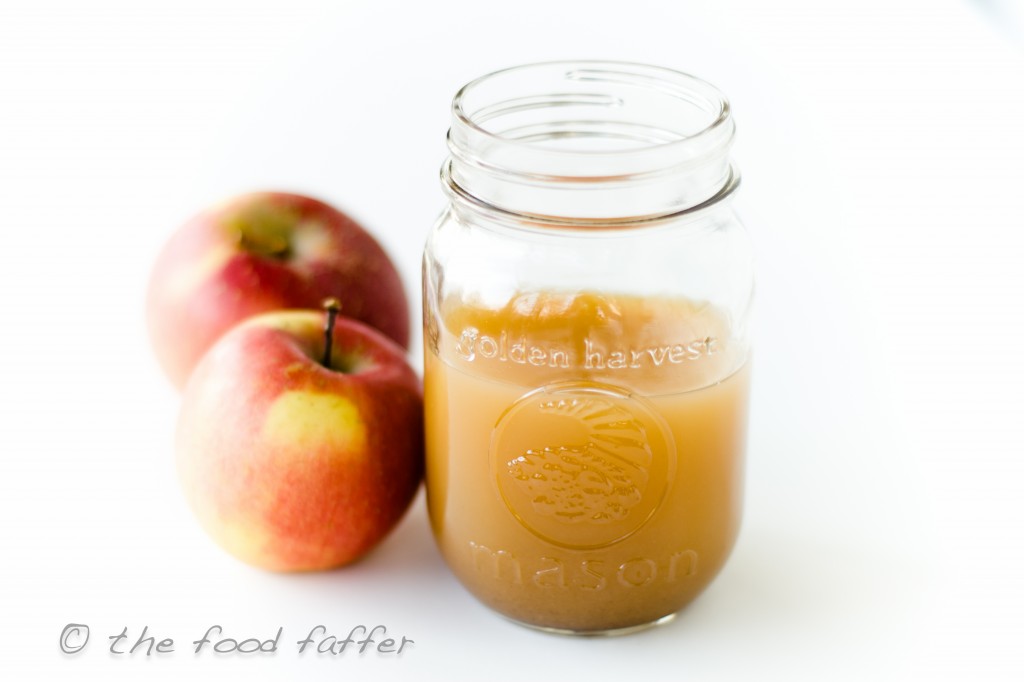 For the spice, I use ground allspice (or Jamaican allspice in some stores). It has a wonderfully warm flavor… not too overpowering, not overwhelmingly present (unless you use too much, of course!!). And that's it. Not a hint of cinnamon in sight!! Now, the spice may be a powder, but it won't dissolve. Don't expect it to. It may surprise you to know that I can sometimes have purist tendencies(!!), so at one point I tried to strain the infused juices through cheesecloth before bottling to leave the "sediment" behind. What a faff!! I only tried it once and that was enough. These days, I'm fine with the spice being in my drink. It makes life so much simpler and doesn't affect the drinking experience one bit!!
One more piece of important info: there is no added sugar in this recipe. Hurrah!! There really is no need to sweeten apple cider – whether you drink it hot or cold. No more sticky lips syndrome after drinking from your adult sippy cup… know what I mean?!!
So, give it a whirl and let me know what you think…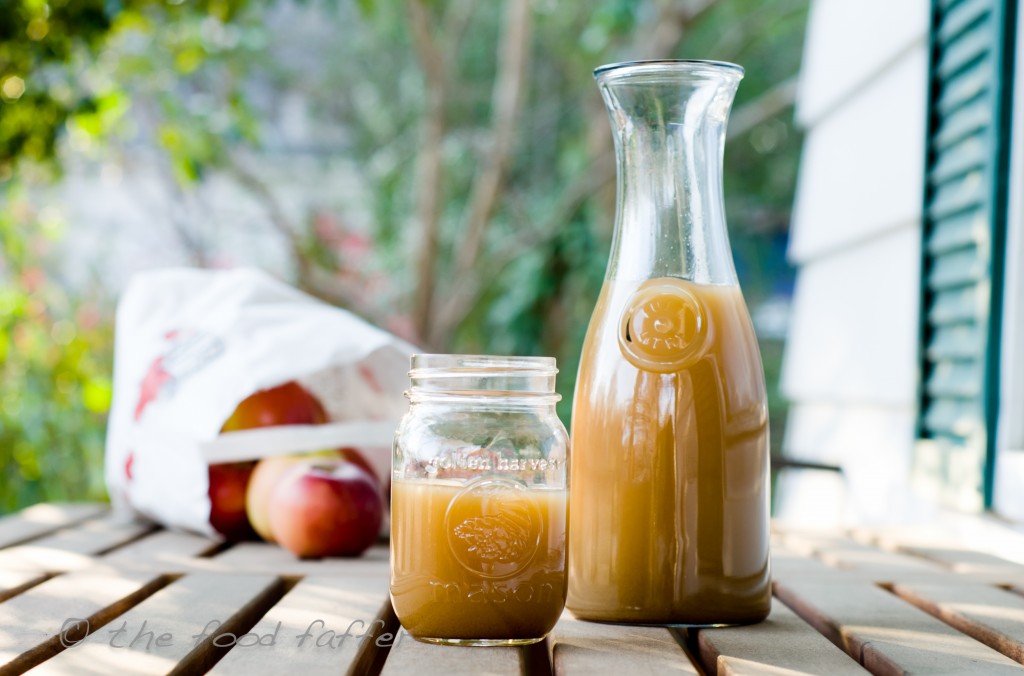 Unsweetened Hot Apple Cider (makes 11 cups)
8 cups cloudy/unfiltered apple juice
3 cups good quality orange juice
2 tsp ground allspice
1. Pour both juices into a large pot.
2. Add the allspice and stir (don't panic when the allspice appears to just rest on the surface!)
3. Cover, put over medium heat and allow to simmer (not boil) for a while, stirring occasionally. (How long you heat it for depends on whether you forget about it or not – like I tend to do!! I often let it simmer for an hour or so.)
4. Turn off the heat and allow to steep (covered) for a wee while longer.
From here you can serve it immediately… or, since I make so much of it, I allow it to cool and put it back into the juice bottles ready to stick in the fridge… microwaving mugs-full of it on an "as needed" basis. (FYI, I have no idea how long it keeps!! I've had some last for several weeks in the fridge and it's tasted totally fine…)
Enjoy!!
(Disclaimer: This is not a sponsored post and I'm not receiving any kickbacks from the "Simply" line of juices unfortunately. I really do love their products!!)